Peter Altmaier makes German retail crisis a federal issue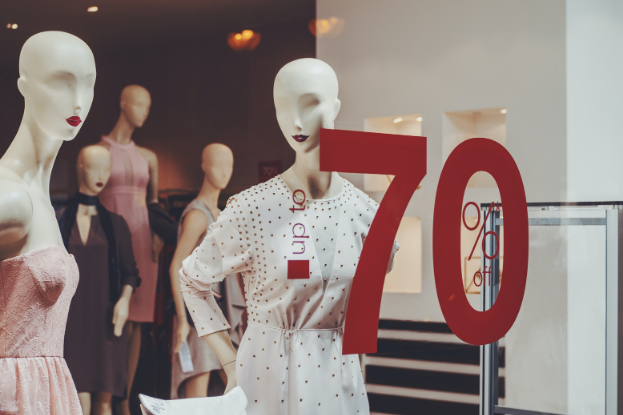 The disappearance of lively city centers due to the retail crisis has caught the federal government's attention. No longer just an issue of supporting local retailers, the empty building lots in the inner city are now a threat to regional identity.
Federal Minister of Economics Peter Altmaier (CDU) made headlines today by bringing the topic of Germany's inner-city crisis to a virtual round table. The round table's formal name was, Ladensterben verhindern – vitale Innenstädte (Prevent store closures – vital city centers). On Tuesday, about 20 representatives from trade, culture, and local authorities discussed how Germany's city centers should look into the future. The aim of the workshops is to develop specific proposals for solutions.
The slow decline of visitors due to online shopping is nothing new, but the coronavirus has catalyzed the situation. As a result, plans need to be sketched out today to save cities tomorrow. The German Retail Association (HDE) warns of bankruptcy for up to 50 000 stores in Germany. Stefan Genth, General Manager of the HDE, who was also present at the round table, said, "During the lockdown, we lost 90 percent of sales. People go less into the city centers and thus buy less."
During the meeting, a few popular ideas were revisited:
Retail continues to become more digital – Altmaier was keen on turning tired topics into real workshops: the digitization of retail, creative uses of empty shops, and new urban district concepts.
More Sunday openings – Douglas CEO Tina Müller called for more flexibility of opening times, including opening on Sundays to boost foot traffic.
Digital malls – The shopping center operator ECE is working with Google to bring customers into their 63 shopping centers with a "see what's in store" feature on Google search. The idea is to search at home and then go shopping in real life.
Omni-channel experiences – Dirk Wichner, retail expert at JLL believes that the future of retail will be half online and half offline like Apple.
Until now, the efforts to bring footfall to the city center have been an "all hands on deck" approach from local marketplaces, established marketplaces, municipalities, and retailers themselves. We examined these initiatives earlier this month in our study, Opportunities for brick-and-mortar retailers in Germany's local online marketplaces.
An example of companies from the private sector helping offline retailers move online is Zalando. While born online, the fashion company has made efforts to stitch together the gap they have actively widened in changing customer behavior. The e-commerce giant is offering online support to physical stores through their Connected Retail Program. The initiative treats the physical retail store like the many warehouses their existing suppliers store and ship from.
By "digitizing stock," the initiative lets brick and mortar retailers sign up to sell their products on Zalando, paving access to millions of customers. They provide them with technology: online content, payment services, and customer care. Once a store has signed up for the program, they can fulfill orders that Zalando customers place on our platform. Couriers pick up orders directly from the specific store, kind of like how food delivery works.
While efforts like this have helped retailers, this issue has to be tackled on all levels. It's clear that the change has to come from every player in the game from local governments, federal governments, retailers themselves, and marketplaces. It's obvious from the initial discussions that this is no longer an offline vs. online debate, but rather, how do we merge these two worlds.
eStrategy Consulting is a management consultancy based in Berlin, Germany. We are digital innovation and business model experts who work on the entire spectrum of retail, marketplace, and manufacturers. If you'd like more news and updates on retail in Germany, follow us on LinkedIn.